Modifying the site menus
The website has two menus: one for desktop version of the site, and one for mobile version which slides in from the side. Changes to either of these are made in the same way:
Navigate to Appearance > Menus
In the dropdown menu choose the menu which you'd like to alter then click the select button
The Pages tab will show all of the pages currently on the site. To add one of these to the menu, select the checkbox and click the 'Add to Menu' button
The page will now show in the Menu Structure box. Here you can drag the menu items up and down to reorder the menu.
Once yopu're happy with the menu order, click the 'Save Menu' button to make the menu live on the site.
Be sure to make the changes to both the Desktop and Mobile versions of the menu (although these can be different if that's what's required).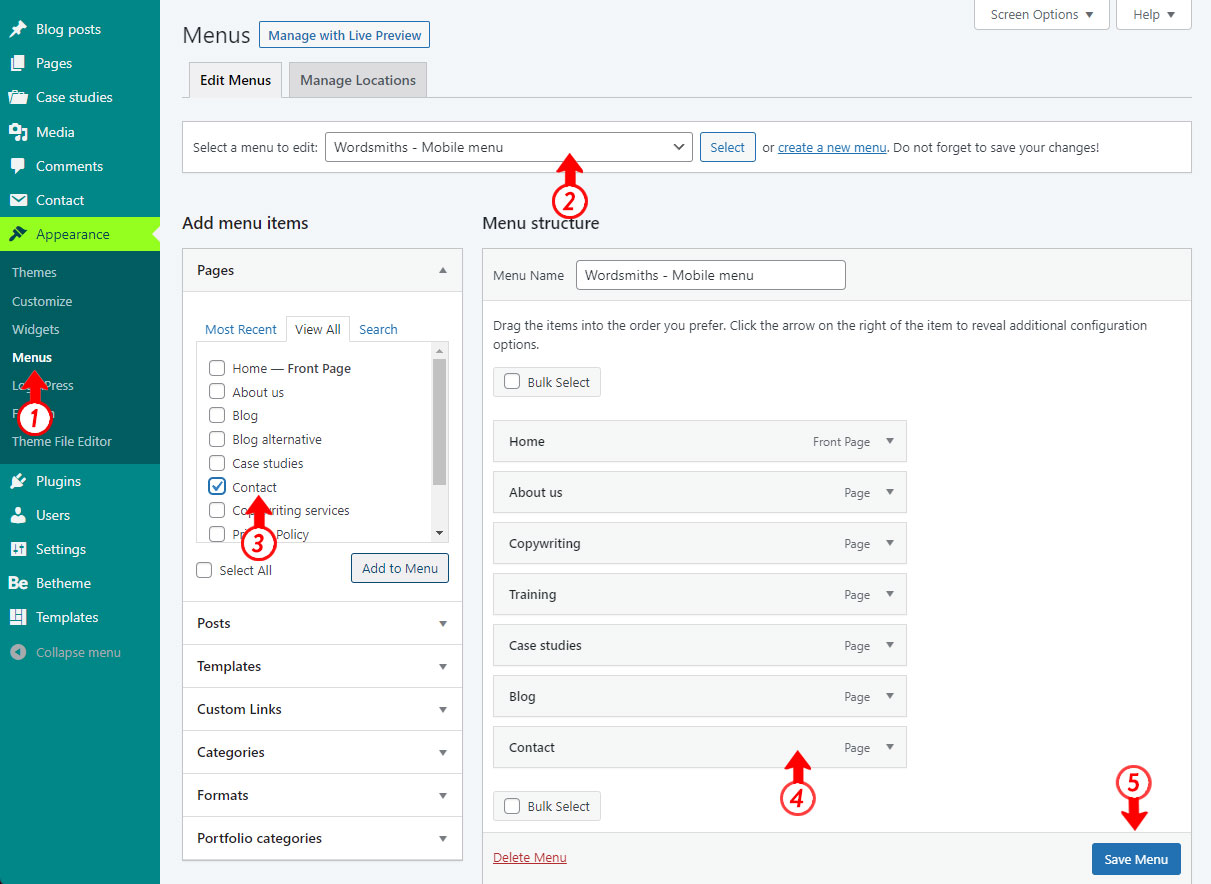 Duplicating pages
Duplicating pages is done a little differently depending on whether the page was built with the regular Wordpress editor or BeBuilder. The website pages contain more complex layouts so are all built with BeBuilder. The Blog posts layouts are much simpler so are mostly built with the regular Wordpress editor.
- Duplicating regular Wordpress pages
For pages / posts built with the Wordpress editor, you will see page's content in the content editing window. To duplicate a regular page / blog post like this, simply click  the 'Copy this' link to create a duplicated draft.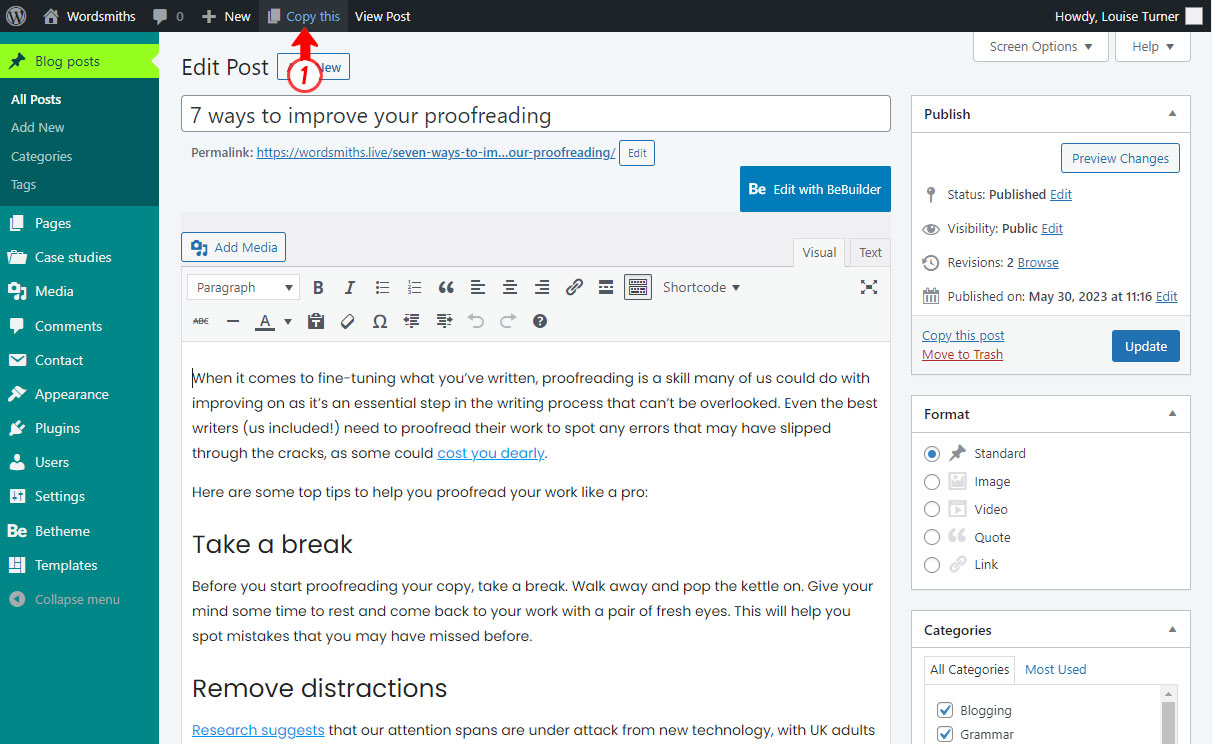 - Duplicating BeBuilder pages
Pages built with the BeBuilder will not show any content in the regular Wordpress editor, so need to be duplicated in a different way. To start,  open the page in BeBuilder which you'd like to duplicate then follow the steps below to export the content.
1. Export the existing page
Click the 'Export/Import' button
Make sure that the Export option is selected
Click the 'Copy to Clipboard' button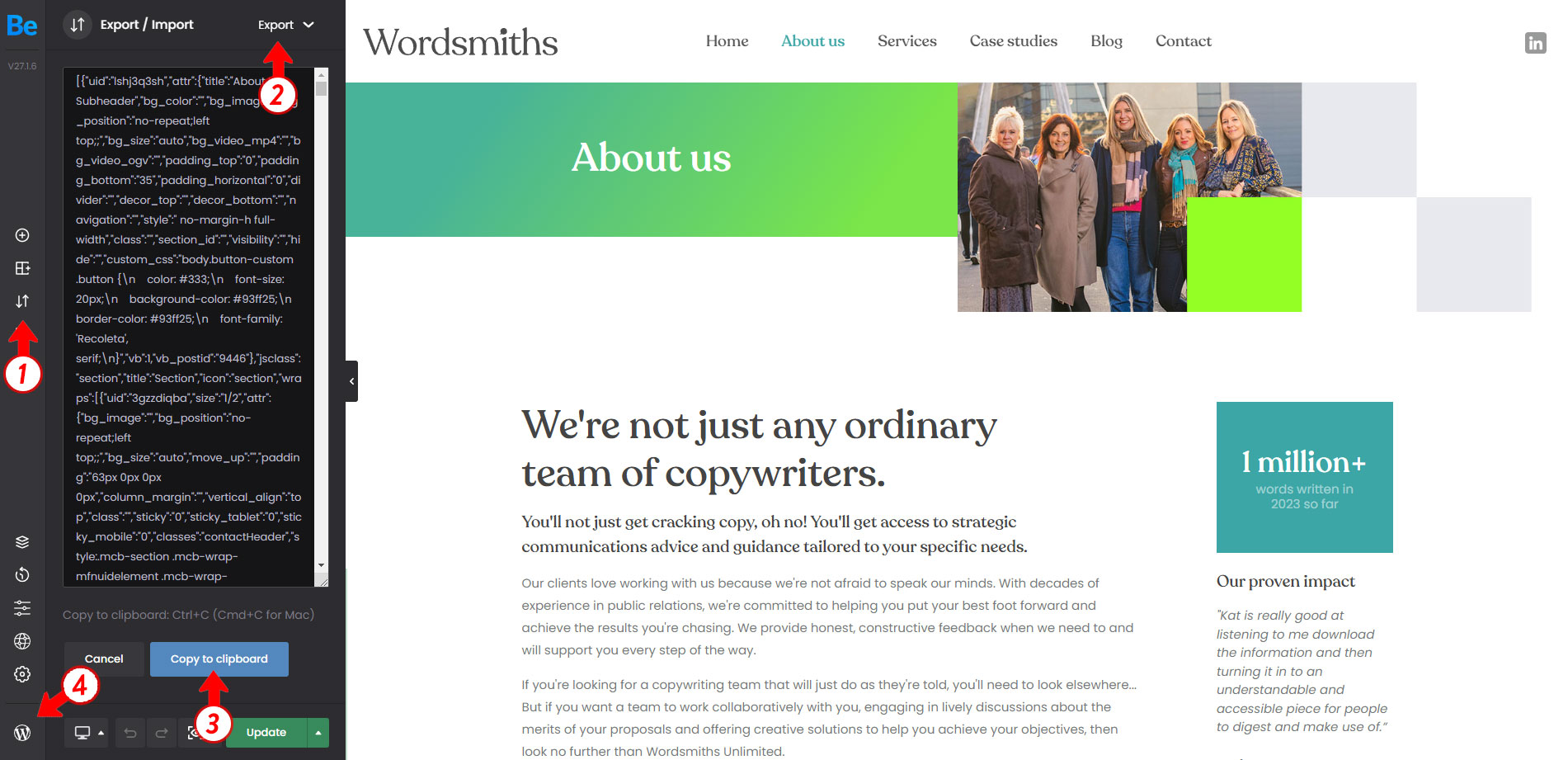 2. Create a new page
To create the new page, start by heading back top the Wordpress dashboard by pressing the W button in the bottom left corner (arrow 4 above).
Click Pages >  Add New
Add the page title
Click the 'Publish' button to create the new page
Click the 'Edit with BeBuilder' button to open the BeBuilder interface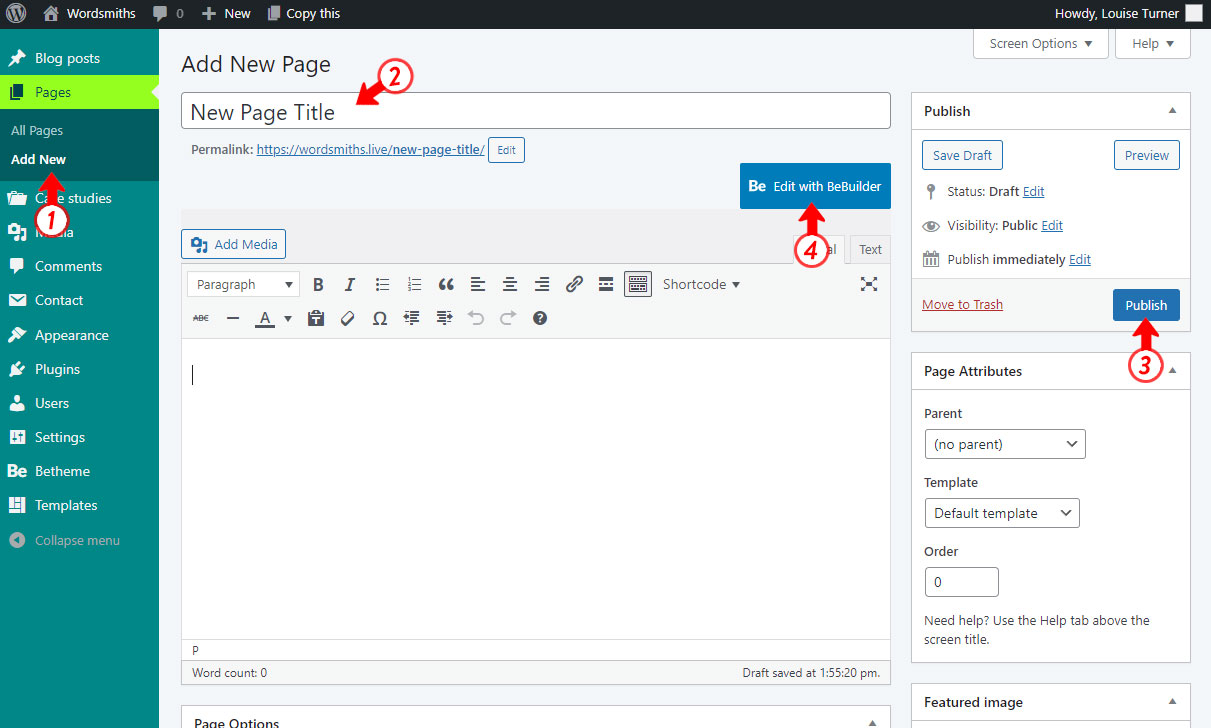 3. Import the data on the new page
The final step is to import the old page data to the new page.
Click the 'Export/Import' button
Select 'Import' from the dropdown menu
Click the 'Import' button
Click the 'Update' button
The new page will now be populated with the content from the old page.