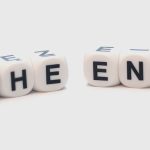 The great title debate – using capital letters in titles
March 2, 2016
When I was expecting our first child my mum (who was eagerly anticipating the arrival of her first grandchild) would read me names from the obituaries in the local paper, based on the theory that the more names you ruled out, the closer you got to the one you would decide on. Because it's a big responsibility, giving someone the name they'll be known by all their life.
Luckily with businesses if you change your mind you can just sign a form and change the name. So from January 2016 (jazz hands) Your Virtual PR will be Wordsmiths Unlimited.
Why change the name?
Quite simply, we don't do PR any more, so the name had started to work against us.
After a couple of years of doing lots of PR-related work for businesses I realised that I loved writing more than I loved doing PR. So I started to build a business around writing and (without me knowing it at the time) the slow transition to Wordsmith Unlimited began.
Is re-branding important?
Names can have strong connotations and connections for people. Remember the hoo-ha when Marathon became Snickers? Or when Oil of Ulay mysteriously changed one letter and became Oil of Olay?
On holiday in Mexico a few years ago I smiled at the billboards advertising "fractional resorts" – because no one sells time shares any more, do they? No no! Fractional resorts are nothing like time shares. They are a totally different thing. Honest.
Even good old fruit and vegetables have been given a re-brand by Kids TV programme Lazy Town, which dubbed them "sports candy". Who knew we needed to go to such lengths to get our kids to eat well?
Do what you love
So the name has changed and our services have been adjusted to better reflect what we want to do. Because if you're running a business, you should build it around the things you love, right?
Please do explore the website to read more about what we can do to help create more time for you to do the things you love – and add some value to your business at the same time.
Oh, and if you're wondering, the answer's no. We didn't choose a name from the obituaries for either of our children.