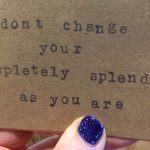 Apostrophe howlers
November 28, 2016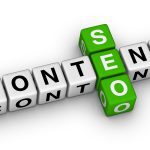 Content and SEO – building a beautiful relationship
December 16, 2016
They say time flies and that certainly seems to be the case for us as Wordsmiths Unlimited is five today! While the Wordsmiths brand itself is only one year old, the business behind it was started in 2011.
I could write a blog about what I've learned in my first few years, but I did one of those for client Tendo last year and I think they've got it covered. Instead, here's a few vaguely related bits of information, like what other important events have happened on 1 December and why five (and not three) is the  magic number.
Other reasons 1 December is important
It turns out 1st December is a fairly auspicious date in the world's history, and in particular for women. It's the date Rosa Parks was arrested for refusing to give up her seat on a bus in Alabama. And it was the date Benazir Bhutto was named Prime Minister of Pakistan, the first time a woman had held that role in a Muslim country.
1st December is also the day I first sat down at my dining room table to officially work full-time for myself, having left a secure job in a government agency's communications team. It feels like forever ago.
The magic of five
It is received business wisdom that the five-year mark is a very important one. Government figures show that around half of businesses fail before the five-year point, so the approaching anniversary has always felt like a milestone of success, a tick in the box. We have "made it", hurrah!
But what else is magic about the number five?
The five-point symmetry of a pentacle has always been highly regarded. In Medieval times it was used to ward off the devil, with people carving the symbols into the walls of their homes. We visited Isaac Newton's house, Woolthorpe Manor, this summer with the children, and sure enough, there by the front door were carvings of five-pointed stars.
Coco Chanel certainly liked five, choosing five ingredients for her signature scent, Chanel No 5, and launching it on 5th May.
Sticking with the usual theme of this blog, by far the most interesting word we found when investigating all things five was "quincunx", which is the word for the arrangement of five spots as you see on a dice. I'll be saving that for my next Scrabble match but perhaps won't attempt to pronounce it after a couple of gins.
Looking back
So what have we achieved in five years? Some of our proudest moments are not the highest-profile ones, but the ones that meant the most to our clients.
Early on in the life of the business we helped raise the profile of boutique cloth nappy brand Baba+Boo, getting them coverage in the all-important glossy baby magazines which led to them being invited to have products tested in the Mother & Baby awards. This was huge for a small brand still being run from the MD's dining room table, and they beat all of the household names to take the gold award, as voted for by the testers.
Another source of great pride has been helping so many companies, teams and individuals win awards. From small local awards which mean the world to that business, to massive European ones which prompt a text from the client after midnight (sent while he was still clutching a glass of wine at the awards do) declaring "European winners, thank you!"
Finally, my proudest moment was just a few weeks ago when I described to some friends how I'd had a meeting with a favourite client. As the words fell out of my mouth I realised that all of my clients fit into the "favourite client" box. What better way to run a business than to only work with people who are your favourites?
The future
So what about the next five years? Who knows!
What I do know is that I get to work with another bunch of favourites, my fellow wordsmiths – Catherine, Louise and Katy – who have all contributed to the success so far. We have a bunch of clients that we love working for and a brilliant network of designers, web developers and other contacts who all help make our working day a little better.
We will carry on looking for interesting projects that allow us to really help our clients achieve their goals, behaving with integrity and doing what we love. If we do that, hopefully, everything else will fall into place.