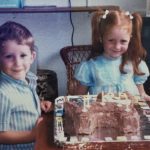 Happy 5th birthday to us!
December 1, 2016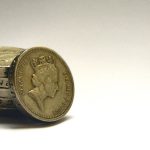 I should have said I wanted to be richer
December 21, 2016
You might have heard stories along the lines of 'SEO is dead' but it isn't, it's simply changing. While the days of keyword stuffing and hidden text on web pages are, thankfully, far behind us, if you want to maximise visibility in an increasingly crowded digital marketplace, you're going to need to embrace the relationship between content and SEO, or risk getting left behind.
The words we choose for our website still need to satisfy some of the traditional SEO indicators, such as using primary keyword/phrase in page titles, H1 headings and alt attributes. But while these should be standard fare for any optimised web content, it's really quality that we need to focus on more than anything now.
Content has always been important when it comes to indexing and ranking in search results, but with the world wide web awash with words of varying value, you need to step up your game if you want Google (other search engines are available) to take note.
How can content drive your SEO strategy?
Well, ok, it won't actually drive you to destination 'top rankings' on its own. SEO is so much more than the stories you tell on your website or blogs. You need to garner authority through contextually relevant and trustworthy 'backlinks', plus a whole host of on-site technical elements that any web developer worth his or her salt should integrate as standard.
That said, the right words sell – both to your prospective customers and to the search crawlers that feast on the syntax, schema (a bit technical to cover in this article but you can learn about schema here) and semantics across your site. Assessing value and relevancy has become a harder job over the years, so the algorithms have become much more sophisticated as a result.
So how do you satisfy the search engines through the creation and distribution of cleverly crafted content?
Here are a few tips to help you…
Social shares – while Google loves a regularly updated website, you need people to see it if you want to make it really count! Make sure you promote your articles on your social media accounts, and encourage people to read and share it.
Solve a problem – it's not a case of 'build it and they will come' – you need to give people a reason to share your content. What challenges do your audience face? What information will genuinely help them to overcome them? Words for the sake of words mean very little, so think about the value of what you're writing.
Content length – there's some dispute over how long a post or page should be to 'prove' to Google how valuable your content is, but as a general rule of thumb, aim for 400+ words where possible. If you can produce the occasional white paper or similar to hit a more significant word count, all the better. It gives the search crawlers something to get their teeth stuck into!
Mix up your media – words work, but don't disregard design, graphics and video, as a mixture of these will help to convey your message and keep your audience engaged.
Keywords – always write primarily for humans, but you should still conduct keyword research to see what people are searching for and enable you to target a specific query.
External links – while other quality sites linking back to yours is great, it's also helpful to link out to other sources of valuable, related information too. It indicates to Google that you want to help your readers further their knowledge.
Avoid duplication – plagiarism just isn't cool and it can also come hand-in-hand with a hefty Google penalty. Research by all means, but make sure your content is unique.
CTAs –what do you want people to do once they've finished reading? Whether you want to point them to a particular product or service, compel them to contact you for further advice, share your work or anything else, you need to include a clear 'call to action'.
Stay on topic – it's easy to get carried away when writing, especially when it's a subject you're passionate about. Check through your first draft and make sure that every word counts, and is contextually relevant to your overall objective.
Become an industry leader – ok, not quite as easy as it sounds, but regular posts, interesting content, a clear and consistent tone of voice and plenty of promotion towards the right audience can help you to carve out a reputation as the 'go to' source of information on your specialist subject.
When it comes to digital visibility and SEO, content has never been more important than it is now – so get thinking, be creative and publish and distribute wonderful words that offer tangible value to your readers.
And if the thought of that fills you with dread, give us a call to discuss how we can take it off your plate.