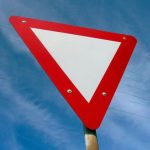 I saw the sign
April 25, 2016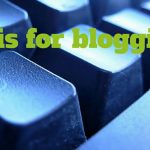 Five good reasons to write a company blog
June 13, 2016
If you've read our website in any detail you'll see that we make a bold claim – that you the client are not the most important person when it comes to written content.
And we stand by that. As ex-communications managers we know the power of knowing your audience and starting with them in mind.
Of course, it's critical to know what you're trying to communicate and why, but the most important thing is to be clear on who you're trying to talk to. That way you can think about their motivation, the things that will impact how they receive the information and the kinds of ways you can influence them with the writing you're about to do.
So what should you know about your audience?
The full list is pretty long, but there are some basics which will help any decent copywriter make your written products more effective. If you can include these in your brief it will result in a much better piece of writing (and if your copywriter doesn't ask you about some of these things, alarm bells should be ringing).
What do these people already know about you?
What is their current view of you/your company?
How have they reacted to previous communications?
What are the other influences on these people?
What's causing the audience pain (metaphorically speaking) and how can you fix that for them?
What's important to the audience in this context?
Why does it help?
Let me use an example. If you're building an apartment block and want a website for the development there are multiple ways the web copy could be written. Defining the audience as "anyone wanting to buy a flat" means your copywriter will only be able to create broad key messages, which may miss the mark for more people than they appeal to.
It's likely when you planned the development you looked at the market and did some calculations about the best way to make a profit, which will have driven the type of accommodation you're creating.
So if you tell your copywriter you're building a block of student apartments for buy to let investors, all of a sudden we know what's important to the reader you're trying to attract. They want a secure income. They probably want a managed service. They want to know they won't lose money. They want guaranteed tenants. They want reassurance about maintenance and standards.
Knowing what the reader wants to hear makes our job as writers infinitely easier and vastly increases the likelihood of your copy being effective.
And in tightly defining your audience and crafting the copy around them, you also allow those to whom you don't really want to appeal to decide not to engage with you.
You might have noticed our website has a strong tone of voice and we state very clearly that clients need to be prepared to be challenged. If that's not you, you'll probably decide not to pick up the phone – and that's okay because it's saved us both some time.
If you're not put off by our bullish stance and want a bit of help with some copywriting – whether  you're struggling to define your audience or have a crystal clear picture of who they are – give us a call for a chat about how we can help.