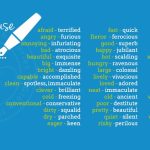 The four letter word you need to avoid to make your writing great
June 19, 2019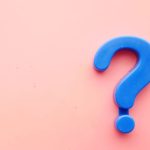 Understanding and using punctuation – how rules can (and do) change
March 1, 2022
It's an interesting question isn't it? Would you buy the £100 TV or the £500 one? If the specification was the same, what would you choose? Well I guess that depends on your current financial situation, but let's just say for the sake of argument you could afford either. What would feel like better value?
What if I told you that the one at £100 would last two years and the £500 one will last 11 years. Then what would you do?
To use another analogy, you could spend £500 on writing, designing and printing leaflets that your customers don't respond to. Or you could spend £750 on creating a leaflet that increases your sales. Now which feels like better value?
But how do you know what's going to give you the best value? It's a tough one, isn't it? We would only really know with hindsight that one TV would last two years, the other five times longer. But there are some indicators you can look for.
Now we have smart phones and the internet it's easy to look at what others think of a product or service. So you could base your decision on reviews or recommendations.
Or a company's reputation might be enough to may you buy. Some companies specialise and are known for producing quality products in a particular market. Personally I'd rather buy a Sony television than a Coca Cola one. Coca Cola are great at making fizzy drinks, but I'd be skeptical about their ability to produce quality TVs.
I'm married to a Yorkshireman. He has the ubiquitous short arms and deep pockets, notoriously tight. But even he understands the concept of a good investment. In our house, purchases are weighed in price-per-use (or in my case, price-per-wear). It's a similar concept to return on investment (ROI) which is the standard measure when weighing up many business purchases.
Where am I going with this? Well, a lot of small and medium businesses will attempt to take care of their communications in-house without engaging the services of a specialist. There's nothing wrong with that in principle, but I'd wager that it takes more time and is less effective than if a communications professional was brought in. So while it might be cheaper for your existing staff to write your sales literature and send out press releases, is it really good value?
A new client asked me to write a leaflet last week. It would have been a relatively small amount of work and he could have had it printed online for less than £50. But as the audience for the leaflet was CEOs of large organisations all of the money would have been wasted. What might have seemed like a cheap project would actually be expensive because it would offer no value in return. We have a new plan for this particular client and it will include some marketing materials to leave with CEOs that will blow their socks off. It will cost a bit more, but it will also have much more impact.
We are not the cheapest of copywriters – and that's ok by me. The team each has more than a decade of experience (I have two, but don't tell anyone) so the price you pay isn't buying our time, it's buying our skills. You can ask for a copywriter's day rate or get them to price for your next project, but when you're evaluating these numbers, do bear in mind that you don't want to get your copywriting cheap, because that's never going to be good value.