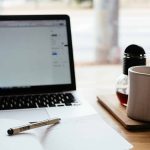 Does cheap equal good value?
February 6, 2022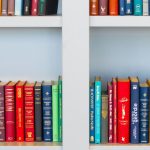 Become a strategic storyteller – Harness the power of stories
March 10, 2022
Our team WhatsApp group is often full of animated discussions about using punctuation correctly – and not always with unanimous results. Whether or not we're always in agreement, we love delving into unusual punctuation, cultural changes impacting punctuation use… well, you get the picture. As professional copywriters and storytellers, the right or wrong punctuation can make or break audience understanding and engagement. So it really does matter to us.

The thing is, while broadly speaking we all understand how the more common punctuation works, we all stand to enrich our writing by harnessing the vast array of punctuation literally at our fingertips. Most people 'get' that a comma represents a short breath/pause, and that a full stop indicates a longer one. It's also probably true that many less confident writers will use alternative methods of breaking up their content than try to navigate the rules of using a colon or semicolon correctly.
But every day's a learning day, even for the professionals, so we thought we'd run through a few punctuation essentials (and unusuals) to give you a better command of your content.
Going out with an interrobang?!
We all know and use question marks and exclamation marks at the end of sentences where appropriate, right? But did you know you can use them together?! If you want to question something while also adding a signal of surprise, an interrobang is what you need. It even has its own symbol:

In fact, the initial inspiration for this punctuation-centric article came from a recent conversation between our chief Wordsmith and her teenager – who perceived her mum's use of '?!' as shouting, rather than an expression of enquiry and surprise. This in itself raises another point about the constant, cultural evolution of punctuation and grammar: we'll come to that a little later.
The Oxford comma
Even within our own team, there is somewhat a bone of contention regarding the Oxford comma. Some of us are huge supporters, while one of our writers, in particular, is a staunch denier.
The thing is that without using the Oxford comma, context can go a little awry. Take this as an amusing example of when its omittance can cause issues in understanding:
Interestingly, there's even been a legal case where the nuances of the Oxford comma became central to the ruling. We recommend reading your writing aloud, using the pauses dictated by your punctuation use to see if the context needs clarifying with an Oxford comma.
Em and En
These two closely-related punctuation devices can cause a little confusion in terms of their correct use.
The em dash is the longer of the two, and used to represent either a break in a sentence or to separate out additional information set within other details.
Its shorter cousin, the en dash, is used to represent a range e.g. 1-10, or to replace the word 'to' in instances such as 'the Leeds-London train'.
You can learn more about the em and en dash here, but with all writing rules being slightly fluid, we're prepared to forgive the casual writer for mixing them up – just be consistent with their use.
While you're unlikely to ever use them, if you'd like to explore some more unusual punctuation marks out of curiosity, this is a great source.
The changing face of punctuation
As language has evolved and developed over the years, it's no surprise that the rules around punctuation and grammar have changed too.
A case in point: it used to be standard practice to leave two spaces after a full stop – but since we've moved from manual typewriters to digital word-processing software, that's no longer the case.  Also, while the apostrophe used to be central to discussions around punctuation, even its own protection society disbanded in 2019 after a failure by the general public to utilise it correctly, consistently. That said, it looks like it may be undergoing a revival. We told you things in the world of writing rules were always changing!
Writing in capital letters is now perceived by the younger generations as angry shouting, and since the advent of emojis, we've found a whole new way to use punctuation to communicate with each other. This piece in the Guardian has some great insight into the punctuation culture war if you'd like some further reading.
If you're not very confident that you're using punctuation correctly in your business writing, we're happy to advise or even produce your content for you to ensure it passes the beady eye of the punctuation police – just drop us a line for an informal chat.
Featured image photo by Towfiqu barbhuiya on Unsplash