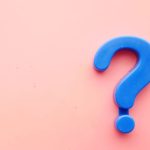 Understanding and using punctuation – how rules can (and do) change
March 1, 2022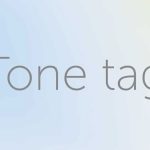 Tone tags – what are they and how should you use them to save confusion?
September 26, 2022
We experience stories every day – whether it's the traditional paperback, 280 Twitter characters, or that latest viral video doing the rounds – but why would you want to become a strategic storyteller?
Well, there's nothing fictional about the power of storytelling in business. Used strategically, a compelling story can engage your audience and affect their opinions, beliefs, and actions. Think of stories as kind of like your secret weapon.
What happens when we listen to stories?
When we listen to a compelling story our brains release the neurochemical oxytocin, which causes us to trust and invest in the tale. It enhances our empathy and allows us to connect with the story. Why's that important? Well, storytelling expert and neuroeconomist (before you google, that's the study of human decision making) Paul J. Zak found these stories are also the ones that move us to action.
Put succinctly, we're all suckers for dramatic arcs, a bit of tension and heroics before a satisfying ending – and employed correctly these types of stories can compel actions and behaviours.
Think of your classic Saturday night TV programming. How much time is spent in BGT and X Factor telling you the story of the contestant as opposed to their actual performance? That's because they're exploiting the fact we're biochemically disposed to invest in stories we're emotionally engaged in. One minute we're tearing up at a backstory, next we're voting to save downtrodden supermarket worker John.
How to strategically utilise stories for business
Any business can capitalise on the science of stories, regardless of the industry or medium you're using. You just need to first see all content as a story and an opportunity to influence.
Remove time and length as a constraint. Think instead about the quality and attention you're giving to people. Character driven stories consistently cause oxytocin release, so avoid one of the biggest copywriting mistakes and forgo service heavy tales in lieu of humanising your content – it's going to deliver bigger emotional impact and engagement for your business.
This advice is not just relevant for external 'readers' either. Sally Blount and Paul Leinwand highlight how people want to understand 'why are we here'. That's why the best business leaders are storytellers. Consider your internal readers. Craft stories that capture and connect employees, so they feel emotionally invested and more motivated in their roles. Not a bad consequence, right?
So, every time you're looking to share content ask yourself – what is the purpose of this story? How can I ensure my audience relates to this? What will they feel through this? Am I saying this in a way that will feel familiar to them?
By being a strategic storyteller with the framing of your content, you're immediately optimising your chances of being understood and remembered later.
But if you're in doubt, feel free to contact us and enquire about our services. We're a friendly bunch and very good storytellers, if I do say so myself.