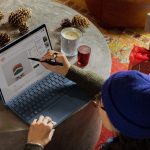 5 tips for writing a Christmas blog
November 15, 2022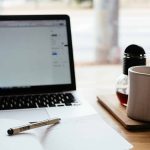 Plan your blog strategy for more successful content
January 19, 2023
When life is so busy, why would you find time to regularly write a blog? The answer is pretty straightforward: blogs save you time.
How? By answering the common questions your customers and clients often ask.
"Blogs save you time, by answering the common questions your customers and clients often ask."
Writing blogs about the right things
The trick to making blogs save you time is planning to write about the right topics. During a blogging brainstorm session for clients, we'll push them to think about the kinds of common questions they have to answer. These make brilliant blog topics as you know they are interesting to your current and potential clients.
I'll give you a couple of examples. My new-ish car was coming up to needing a service. I emailed my go-to car expert to ask whether it was worth paying for a main dealer service, or if this would damage the value. His answer – here's a blog I wrote on this topic. (The full answer – get your car serviced at a main dealer until it's three years old to help maintain the value. After that, go where you want!)
I got the answer I needed, and all my contact had to do was send a two-line email. He didn't spend 20 minutes on the phone with me explaining, and I didn't waste that time either.
More recently I was looking at jewellery online as my eldest is 16 later this year. We are thinking of buying her a ring, but if it's to be a surprise we'll need to know the right size. (I acknowledge the perils of buying jewellery for a 16-year-old as a surprise. That's a whole other topic…) When I asked a question about how to find out about ring sizes, the jeweller sent me a blog explaining all my options. Again, time saved for that independent business by not typing out an email with all the instructions.
Time is money – don't waste it
We often support clients who don't have time to write their own blogs. The calculation they've done is that they will earn more money in the time it would have taken them to write the blog than it costs paying us to do it.
Your team cost you money, so the lack of efficiency created by answering the same predictable questions over and over is a very real cost for your business to bear. You might not see it as a separate line on your profit and loss, but there's no question it exists as a drain on your resources.
But blogs aren't only useful for answering questions when they are asked. They also serve to update your website, something the search engines see as positive when considering what order to deliver their results.
And there's evidence they contribute to business development too. DemandMetric research suggests companies with blogs produce an average of 67% more leads monthly than companies that don't blog.
Hubspot research supports this, showing that businesses which blog get 55% more website visitors than businesses that don't.
So, if your team is burning time scratching their heads about what to blog about. If they worry so much about writing a brilliant blog that it takes days to do it. Or if you have just decided you want to chat more about how blogs save you time, get in touch – we'll be delighted to chat.