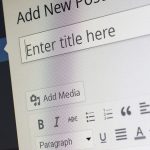 How will blogging benefit my business?
November 7, 2022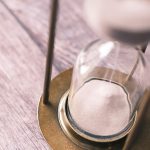 Blogs save you time – here's how
December 13, 2022
With the festive season looming, have you even thought about writing your Christmas blog? If the answer is no, then there's no time like the present (no pun intended!) to start building your profile during the run up to the holiday season.
But how do you create a fabulous standout festive blog that generates engagement, drives traffic, and who knows, even spreads some cheer? Look no further. Here are our top tips to get you started.
1. Tune into how people are feeling
A whopping 80% of Brits are concerned about Christmas spending this year, according to research by QuMind and it's a challenging time for many. You'll have seen high street retailers strip back their Christmas ads to reflect this. So how can you create content that resonates and embraces the Christmas spirit of connectedness?
Can you share ideas for festive team fun that have worked for you and are low cost too?
Can you tell a heart-warming story about how you're supporting a charity or people in your community, highlighting the difference it's making?
Or a poll for your clients to have their say on which charity you should make your Christmas donation to?
Listening to what they care about might inspire future partnerships.
2. Competitions and giveaways
Everyone loves to win prizes and they're a great way to boost engagement. Couple that with tuning into how people are feeling and you have a great opportunity to add value and bring people together.
Can you run a competition or quiz for your clients' teams to win treats for their Christmas party or something else their team will benefit from?
Prizes for the best photos of Christmas jumpers perhaps?
You could link in with Save the Children's Christmas jumper day on 8th December, giving you content for follow up blogs
Teaming up with another organisation for prizes can increase your reach.
3. Involving people is key
Fostering a sense of community not only generates more engagement, it gets people involved on an emotional level too.
There are a few ways you can do this.
Show your appreciation to clients, stakeholders or your community. Make it interesting, not just a bland corporate thank you; we saw some great authentic examples during the pandemic. Add in photos or videos to make it more interesting
Feature your team. Capture them delivering Christmas gifts, with a client's team or ask each to share a Christmas message
Or feature clients, showcasing how they're supporting their team or community this Christmas. Or anything else your other clients could learn from
It doesn't have to become unwieldy, but the more people you involve you'll see more traction for your blog.
4. Find the best time to post your blog
Don't just post your content as soon as you've finished. Particularly in the run up to Christmas, pressing 'publish' at 5pm on a Friday could mean a wasted effort and you're less likely to be around to provide a timely response.
Find out when your followers are most active. Research highlights the highest times of engagement were found to be Tuesdays, Wednesdays and Thursdays at 9 or 10 am, although this will vary by platform and industry.
5. Just do it!
In our previous blog 'how blogging can benefit your business', we highlighted that B2B marketers who use blogs receive 67% more leads than those who don't.
If you're keen to push your blog up the search rankings, follow our advice on how blogging helps SEO. Google loves fresh, new content and will favour a website that has recently updated or published content over one that hasn't.
So, what are you waiting for?!
Need help getting started with your Christmas blog?
We hope our top tips for writing your Christmas blog help you get started, but if you don't have the time, get in touch with us here at Wordsmiths Unlimited and let our expert writers bring your ideas to life.