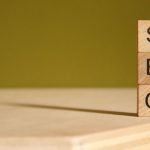 How does blogging help SEO? And other tips to help your website gain more visibility
October 24, 2022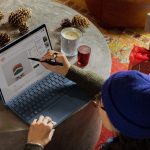 5 tips for writing a Christmas blog
November 15, 2022
How will blogging benefit my business?
Blogging is one of the most beneficial and cost-effective things you can do to market your business – but you might be wondering how blogging will benefit your business. With almost two thirds of the global population currently online, there's never been a better time to start thinking about including blogging in your marketing strategy.
Not only does blogging drive web traffic and promote your products and services, but it also helps you build trust with your potential customers.
The statistics say it all
Don't take our word for it. It's been reported that B2B marketers who use blogs receive 67% more leads than those who don't. That statistic alone should sway you that blogging can benefit your business.
Need more convincing? Well, 57% of marketers say they have gained customers by simply blogging. Marketers who prioritise blogging are 13x more likely to see positive return on investment. Companies who maintain a blog receive 97% more links to their website. It's a no brainer, right?!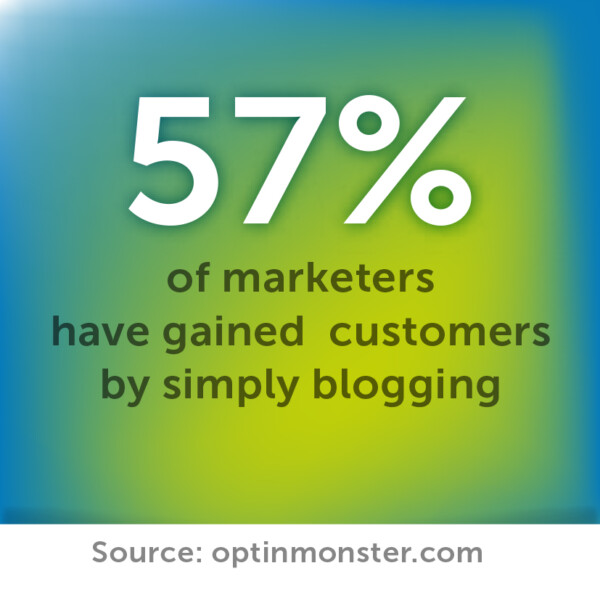 Now we have your attention…
Give your business a voice
Did you know that blogs have been rated the 5th most trusted source for accurate online information? That's right. Blogging allows the personality of your business to shine through and gives people the opportunity to learn about your company. If fact, 47% of buyers view 3-5 pieces of content before making a purchase decision.
By writing a monthly blog, you're giving your business a voice and an opportunity to update people about your latest news and business goings on.
Blogging is an inexpensive marketing strategy that allows you to open a conversation with your audience, provide useful information and establish your expertise, all while keeping your business brand top of mind.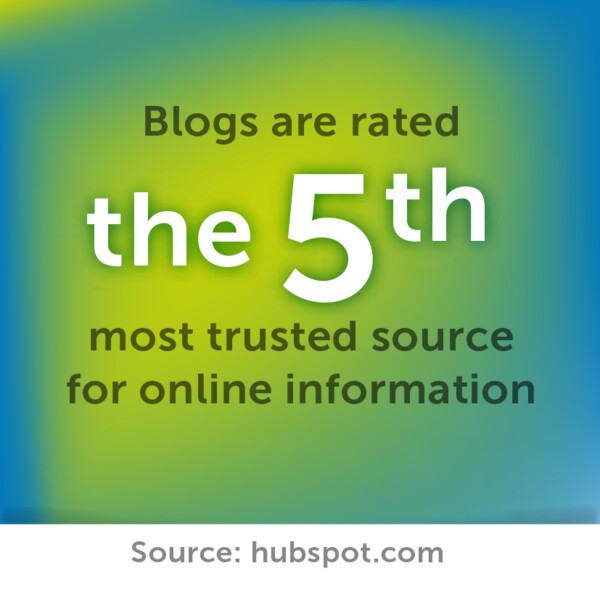 Our top three tips to get you started:
Ask questions to create blog content – Struggling for ideas? Start by writing a list of frequently asked questions. This will give you a good starting point for content. It's also a great time-saver because when someone asks you that question you can simply send them the blog and offer to answer any follow-on queries. No more spending ages on the phone explaining the same stuff over and over or typing out long emails with explanations!
Less isn't more for blogs – The average word count of top-ranking Google content is between 1,140-1,285 words. Bloggers who write articles of 2,000+ words are far more likely to have strong results from an SEO perspective. But remember quantity doesn't always equal quality. You also need to consider things like content quality, relevance, target audience, keywords, and link quality. Learn more in our blog How does blogging help SEO? And other tips to help your website gain more visibility.
Use images to accompany your blog copy – A picture, graphic or video can often change an entire piece of content. Blog articles with images get 94% more views. Make sure to use keywords in the image 'Alt Text' so they are easily discoverable for SEO.
For more pointers check out our 8 tips for how not to fail at business blogging.
Worried you don't have the time to blog? Want to work with expert writers who can help bring your ideas to life? If you want a chat about how blogging with benefit your business, get in touch.