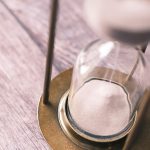 Blogs save you time – here's how
December 13, 2022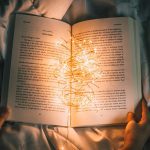 The essential elements of business storytelling
January 23, 2023
Picture the scene: your business is up and running, you're dealing with customers and clients, and things are going great. You want to have an impact online though, so thoughts turn to setting up a blog.
It's a great idea, but it's not enough to start writing the odd post when time allows it, you need a plan, a strategy for regular, useful content that draws the eye and doesn't let go.
Why do you need to plan your blog strategy?
That's the big question, but there's more than one answer. Any one of them should be enough to make you reach for the planner but taken together they should make you a blog strategy evangelist.
First though, it's worth thinking about why you're writing a blog.
Do you want to:
Drive traffic to your business?
Become an authoritative voice?
Form a community?
Build a brand?
Having specific reasons to blog will make creating a strategy easier, but don't overcomplicate it.
So, why have a strategy?
It takes the stress out of finding and posting content
One of the big challenges of starting a blog for your business is the upkeep. With a strategy in place, you'll spend less time searching for ideas on what to write about, thanks to content categories (or content bins) that you can go back to again and again.
It might be that one week you write a thought leadership post, while the next is reserved for a product spotlight, or something else entirely, but having a bank of ideas and topics ready to go is a real time saver.
It's often a good idea to take suggestions for content from your team. They might think of something you haven't.
You can harness the power of your keywords
Once you've worked out what you want to blog about, and why, you can focus your attention on using the right keywords for maximum impact.
Keywords and phrases are essential for getting search engines like Google to put your content in front of the right audience. Since they prioritise posts from sites that are updated regularly and contain relevant keywords, blogging is a great way to make sure your site stays sitting pretty up the rankings.
A strong blog builds an engaged audience
As many will point out, blogs are an invaluable way to talk with an audience and build trust in your business. Not only that, but if they like what you are saying, and how you say it, then an engaged audience is more likely to buy from you. We all have brands we are fans of, and now more than ever blogging and content is part of the reason why.
You don't have to limit your content to a blog though, it can also be easily repurposed for social media, infographics and more for maximum exposure.
So, what are you waiting for? Start to plan your blog strategy today and see what a difference a little planning can make. Need some help? Give the Wordsmiths team a shout.