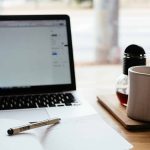 Plan your blog strategy for more successful content
January 19, 2023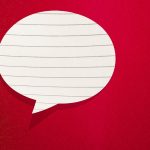 Why is tone of voice important?
February 22, 2023
The success of any marketing collateral, campaign or even a simple blog post relies on the quality of your business storytelling. Here at Wordsmiths, we're always talking about telling stories to engage and connect with your audience – but what does that mean in practice?
We live in an age of accessible, unending content. It's everywhere. In terms of websites alone, it's estimated that 175 new websites are added to the worldwide web every minute – and that's before you consider social media, video content and all the other sources we use as both consumers and businesses.
With all that noise around, nothing short of carefully conceived and cleverly crafted business storytelling is going to get your message heard. So we've put together a quick guide of the essential components of writing effective marketing content, to help you create compelling stories that stand out from the crowd.
The structure of marketing storytelling
As with any story, your marketing content needs to be structured for maximum impact and flow. Remember the stories you used to write in school English classes? We'll we're going back those basics…
So before you start writing, you first need to think about your plot. What's the core theme/subject/purpose of your piece? What story are you telling? What's the best way to get that message across?
Once you've got your plot pinned down, you need to think about separating the story out into sections: start, middle and end.
You need to start strong to capture the reader's attention, offer wisdom, knowledge and insight in the middle, then tie it all up with a powerful solution or call to action at the end.
Characters and conundrums
Whether you're writing for a B2B or B2C audience, one thing all readers have in common is that they're human. Effective business storytelling isn't about being formal and robotic. It's about relating to human experiences, in a human way, in a human voice.
While you're forming your core content structure, it will help you to consider these points to help you form a cohesive story that delivers on all levels:
The 'who' – who is this story about? Who's your audience? Any good story – marketing or otherwise – needs a character at the centre. This is who you're addressing as you write, and will make your content more relatable and readable.
The problem – what challenge does the main character need to overcome? What problem are they facing? This is the information you need to lay out at the start of your story. By making a connection with an emotional need at the outset, you're more likely to hook your audience in and keep them engaged till the final act.
The goal/objective – where does your character need or want to be? What outcome do they need to move past the problem they're experiencing? What needs to happen to get them there? How can their problem of today become but a learning experience for tomorrow?
The solution – once you've identified the problem and the goal, the middle bit of your story is where the hero charges in with the insight, knowledge and passion needed to find and deliver the solution. This will likely be you, your team, your product or a specific service – but remember to keep this focused on the main character and their needs, rather than directing the spotlight of glory directly overhead. It's not about you. It's about them.
The (contextual) takeaway – at the end of your marketing story, it's time to bring it all together with a compelling 'takeaway' message. Lay it all on the line: the solution to their issue exists, you've shown you the way to overcome it, now direct them to the action they need to take. Show them the process, how you (the hero) took the main character by the hand and transformed their problem into something positive. End on a high that the reader can relate to and act on; something that makes their investment in reading your content worthwhile. Good marketing content should always add value, not be a drain on the reader's time.
The emotion of business storytelling
As already alluded to, captivating marketing content can only exist when you take the corporate fluff away and lead from the heart.
It's easy to outline an economical benefit, but the real magic happens when you master the emotional above the rational. While the bottom line or personal budget most definitely matters, what people really want to know is "How does this improve my life?"
One of the core essentials of successful business storytelling in modern times is to go deeper, to get more personal. Sell a solution, not a service. Speak from experience. Show vulnerability. Admit to your mistakes. By removing the corporate veil, you remove barriers and build trust in your brand.
If you're not sure how to create content that converts, and you need some help with your business storytelling, contact our team of experienced wordsmiths who are always on hand to provide bespoke advice and support.