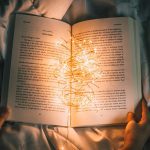 The essential elements of business storytelling
January 23, 2023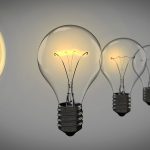 Six ways to generate blog ideas
March 24, 2023
You might think you have your brand nailed with a great logo and well-designed website, but you'd be missing one key element overlooked by a great many businesses – tone of voice. But why is tone of voice important?
Tone of voice can make a real difference in how your key messages are received by your target audience. You could be a business trying to establish a brand voice, or someone trying to express your personality online. Either way, having a clear and consistent tone of voice is essential.
In this blog, we'll explore why a tone of voice is important in communication, along with examples and how you can use it to your advantage.
Tone of voice in communication
First, a quick definition. Tone of voice is not what you're saying, but how you're saying it. It gives people an idea of what you're like to do business with. Think of it as part of your brand personality. There can be many businesses which do what you do, but they won't all approach it the same way as you.
Tone of voice sets you apart
Having a distinct tone of voice helps to set apart your brand or personality from others. It can create you a unique personality that's instantly recognisable. Perfect for crowded markets. For example, a playful tone of voice can make you stand out in a landscape of corporate voices.
Think about Innocent. They sell smoothies, and they aren't the only brand to do that. But they are the only brand to have a child-like, playful tone of voice which means you see things like "1 banana, 3.5 strawberries and 1 orange" on their ingredients list.
Tone of voice builds trust
A tone of voice that is consistent, professional, and friendly can help to build trust with your audience. This is particularly important for businesses, as building trust with your customers is key for success. If your tone of voice is consistent and trustworthy, people will be more likely to believe in your brand and to want to do business with you.
What's also really important is consistency. People make decisions with their emotions, then justify them rationally. They may not be able to explain that they chose your competitor brand because their tone of voice was more consistent, but a lack of continuity gives people pause for thought, and the opportunity to mis-trust your brand. It's critical your logo and brand colours are the same everywhere; your tone of voice should consistent too.
Tone of voice enhances your message
A well-crafted tone of voice can boost your message and make it more memorable. A conversational tone can make you more relatable and engaging. A more formal tone can make you appear more professional and trustworthy. There's a wide range of ways to use tone of voice to support how people view your organisation and your key messages.
Tone of voice appeals to your target audience
Having a tone of voice that appeals to your target audience can help you establish a strong connection with them. For businesses, this can help make it easier to convert leads into customers.
A playful tone of voice may be more appealing to a younger audience (think Gen Z), while a more serious tone may be more appealing to an older audience.
Examples of tone of voice
To give you a better idea, here's some examples of well-known brands and their distinctive tones of voice:
Apple: "Think different" – Innovative and modern
Airbnb: "Belong anywhere" – Welcoming and inclusive
McDonalds: "I'm lovin' it" – Friendly, fun and family orientated
Nike: "Just do it" – Confident and motivational
Oatly: "It's like milk, but made for humans" – Friendly and quirky
But forget the mainstream. We found this tone of voice gem as written about by Nick Parker in his fabulous Tone Knob newsletter (it's the one e-newsletter that our chief wordsmith never fails to open). We couldn't help but share it.
'A passion for intimate waxing' is an eye-wateringly example of tone of voice from a straight-talking beauty salon. It demonstrates the extremely rare 'Sensualist + Straight-Talker' brand writing combination, as used by Innerbeauty in Frome. You can read the delightful copy here… it might make your hair curl!
Let us help you with tone of voice
If you're a business trying to establish a brand tone of voice, contact our team of experienced wordsmiths who are always on hand to provide bespoke advice and support.