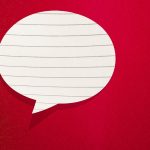 Why is tone of voice important?
February 22, 2023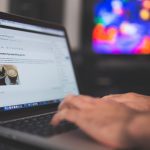 Generating blog ideas – are generic or niche blogs best?
April 11, 2023
When it comes to blogging for your business, one of the biggest challenges is generating fresh and engaging ideas for your blog posts. While it's easy to get stuck in a rut and feel like you're writing about the same topics over and over, there are a few ways you can use to come up with new ideas and keep your content fresh. In this blog post, we'll explore some of the best ways to generate blog ideas.
1. Follow industry news and trends
One of the best ways to come up with new blog ideas is to stay up to date with the latest news and trends in your industry. Set up Google Alerts for relevant keywords, follow industry leaders on social media, and read industry publications to stay informed. When you come across a new trend, think about how you can create content around it that will be useful and engaging for your audience.
2. Do your keyword research
Keyword research is an essential part of any content strategy, and it can also help you generate blog ideas. Use a tool like Google Keyword Planner or Ahrefs to identify high-volume, low-competition keywords related to your niche. Look for long-tail keywords that are specific to your audience's needs and interests. Use these keywords as the basis for your blog post topics.
3. Ask your audience
Your audience is the best source of information when it comes to generating blog ideas. Ask them what topics they'd like to see covered on your blog. You can do this by sending out a survey, conducting a social media poll, or simply asking for feedback in your blog comments. Your audience's input can help you create content that's tailored to their needs and interests.
4. Repurpose old content
Don't be scared to repurpose old content into new formats. For example, you could turn a popular blog post into a video, or you could take a series of related blog posts and turn them into an e-book or a white paper. By repurposing old content, you can save time and resources while still providing value to your audience.
5. Check out the competition
Your competitors can also be a great source of inspiration for blog ideas. Look at their blog posts and see which topics are generating the most buzz. Think about how you can put your own spin on these topics or create content that goes deeper or provides a different perspective.
6. Try brainstorming techniques
When you're feeling stuck, try using brainstorming techniques to generate new ideas. Why not try mind mapping, which involves creating a visual diagram of related ideas and concepts. You could also have a go at writing down anything that comes to mind without worrying about structure.
Next steps
Generating fresh blog ideas can be a challenge, but by following these six steps, you can keep your content interesting and engaging for your audience.
Worried you don't have the time to blog? Want to work with expert writers who can help bring your ideas to life? Get in touch.