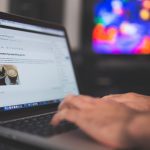 Generating blog ideas – are generic or niche blogs best?
April 11, 2023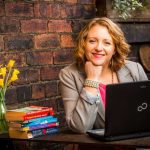 Let someone else pick the next book you read – you'll thank me
September 6, 2023
When it comes to fine-tuning what you've written, proofreading is a skill many of us could do with improving on as it's an essential step in the writing process that can't be overlooked. Even the best writers (us included!) need to proofread their work to spot any errors that may have slipped through the cracks, as some could cost you dearly.
Here are some top tips to help you proofread your work like a pro:
Take a break
Before you start proofreading your copy, take a break. Walk away and pop the kettle on. Give your mind some time to rest and come back to your work with a pair of fresh eyes. This will help you spot mistakes that you may have missed before.
Remove distractions
Research suggests that our attention spans are under attack from new technology, with UK adults checking their phones up to 80 times a day. So, turn off your phone, emails and social media and focus on the task at hand.
Read aloud
Reading what you've written aloud is a great way to highlight slipups and awkward sentences. When you read aloud, you can hear the rhythm of your writing and identify any areas that may need improving. Try Microsoft Word's Read Aloud function to read all or part of your document.
Check for consistency
Consistency is key when it comes to writing. Make sure that you are using the same tense and tone of voice throughout your copy. Check for uniformity in spelling, punctuation, and formatting as well.
Use online tools
There are many online tools available to help you proofread your written content. Grammarly and HemingwayApp are just a few examples of free tools that should become part of your writing arsenal.
Get a second opinion
Sometimes it can be difficult to catch all the errors in your own work. You can become word-blind after staring at a piece of work for too long. Why not get a second opinion from a colleague? They may be able to spot errors that you missed and offer suggestions you hadn't considered before.
Print it out
An old-school notion, but sometimes it is easier to spot errors on paper than on a screen. Try printing out your work and proofreading it on paper with a red pen to hand to underline any changes needed.
So, what are you waiting for? Get proofing!
Don't have time to proofread?
If you're short on time and need some help with your proofreading, whether that's catching typos, fixing grammar issues, or simply making sure your writing is clear and concise, get in touch.
From annual reports to web copy and offline marketing collateral, our team of experienced wordsmiths are always on hand to make sure your content is error-free and polished to perfection.